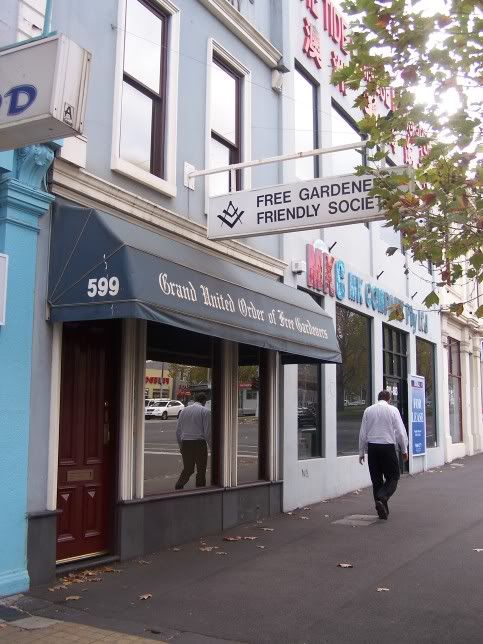 Miss Eagle has chosen to post these not because of visual impact but because of the wonderful words and the fact that they are gathered together in one place.
Grand United Order of Free Gardeners
Did you get that, Miss Eagle asks?
Grand - United - Free - Gardeners
What do these words conjure up?
Green thumbed people who care passionately about freedom?
Not enslaved gardeners but free gardeners?
And they have got together in an order -
and order which is united and grand
and, above all, it is a friendly society.
How charming, Miss Eagle thinks!