My name is Miss Eagle and I am an addict - a book addict, a magazine addict, a newspaper addict, an anything-in-print addict. Now the internet helps with this and it doesn't help. It saves me money. I no longer subscribe to newspapers. But my fix is there whenever I want it for however long I want it and I can read more than one thing at a time and blog and play games and check the email in between. So time is what I don't save.
When I lived in the middle of the Northern Territory, trips to Adelaide would include a trip to a proper bookshop. And it was
Imprints
in Hindley Street. Now I never ever did get to the back wall of Imprints. I'd get about six feet in the door and would be well over budget. Talk about smack for addicts! Now Imprints sell new books. I'm only slightly better in among used books. So here is one of my favourite second hand book shops. It is in Flinders Street up from Degraves Street.

Over in the Degraves Street tunnel from Flinders St Station, the owner of this bookshop died.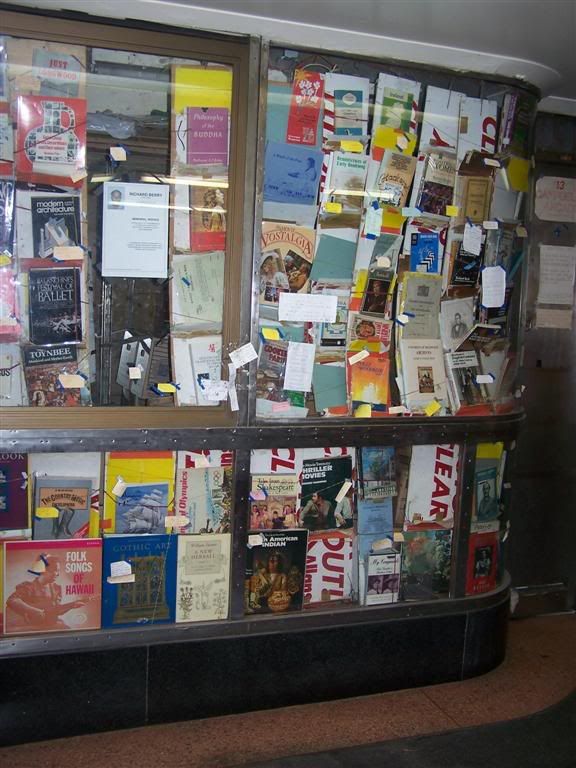 Inside the window, relatives have placed tags with prices of the books.
Outside the window, people have posted messages of appreciation.