Four weeks ago to-day, Miss Eagle departed Upper Ferntree Gully and headed north and west taking a leisurely trip to Broken Hill, an historic mining and pastoral town in western New South Wales. As has been explained in previous posts, she was off to participate in God Outback, a desert retreat organised by her friend Ian Robinson from Perth.
Now, Miss Eagle had been corresponding - with increasing frequency - with Denis from
The Nature of Robertson
for many, many months. If you have been a regular reader, you will know that Denis has had quite a battle with lymphoma. It seemed to Miss Eagle, dear Reader, that, after his trials and tribulations, with stem cell transplants etc. a good holiday with a spiritual basis might be a good idea. Denis baulked at what might be involved in the spiritual side of things but your Miss Eagle assured him that there was plenty of room in the desert to go for long walks if it was all a bit much. Anyway, Denis decided to come and as the day of departure - for him this meant by train from Sydney - he was quite excited about the whole idea.

So it was that Miss Eagle turned up at the railway station at Broken Hill sometime just before 7pm on Monday 21 August to meet someone who had become an old friend sight unseen.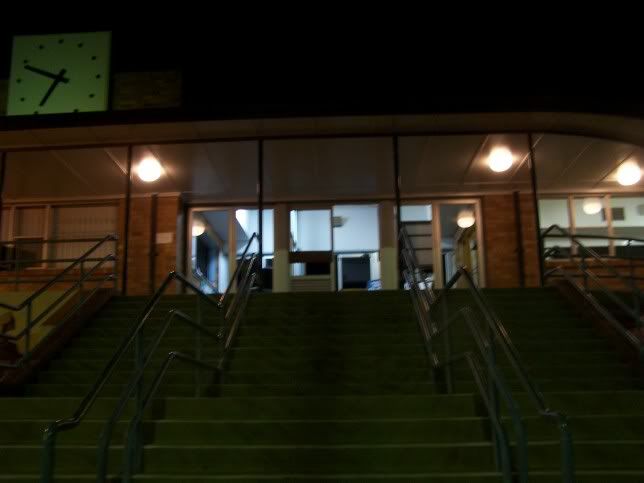 The train was late so Miss Eagle had to cool her heels here.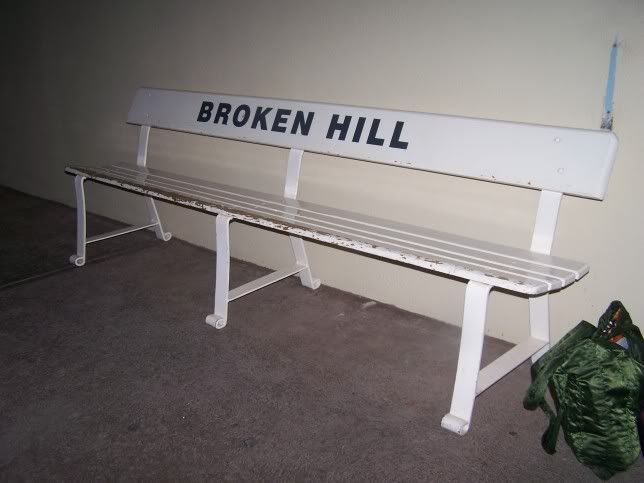 At the front of the station are these wonderful murals.
Here is the train bringing Denis arriving at 7.50pm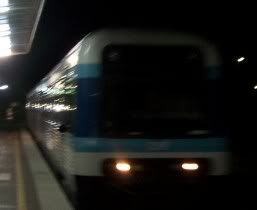 And so out to The Nine Mile for God Outback