The Grand Finale, after the Shopblogging, ended with Chocablogging at Baked.
Now, as you will note, the Baked card says 175 Carlisle Street, Balaclava.
Why then is this celebration on the side of the Railway Bridge above Carlisle Street?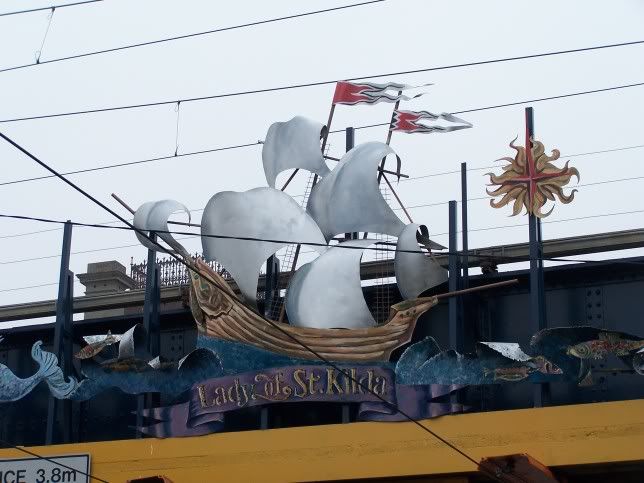 Is this the St Kilda side of Balaclava Street?
Anyway, there was more important stuff on the agenda on a cold and foggy day in Balaclava/St Kilda. And that was the decisions to be made in the face of what lies below.
Groan, groan! Decisions, decisions!

It came down to a Mocha Walnut Slice for Gina.

And Double Chocolate Pie for Miss Eagle!
And we prevailed upon a gorgeous young man to record the occasion.