Here are some of the treasures that were discovered on Glenhuntly Road on Saturday.
The doily Gina found at the Garage Sale.
When Miss Eagle saw this copy of
Desiree
by Annemarie Selinko in its passionately purple cover, it brought to mind memories of the young and exquisitely beautiful Jean Simmons starring opposite the young and beautiful Marlon Brando in the
movie
. And don't the purple passion earrings go well with it.
Miss Eagle bought this decanter to hold the Extra Virgin Olive Oil.
The steamer is a one/two person model. Should be handy.

Miss Eagle is not quite sure what appealed with this object. Was it because Herself loves a green kitchen? What is just its shape, its age, and its function? Partly, but what Miss Eagle thinks that she loves above all is its feminist colours which are Green for Hope; Purple for Justice; and White for the Purity of the Cause.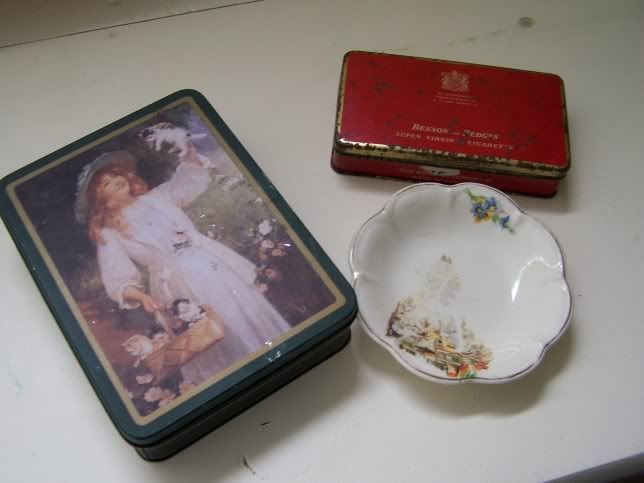 The green edged tin was too pretty to leave behind. The Benson & Hedges tin reminded Miss Eagle of her days as an eaglet when Benson & Hedges were only seen in Australia in tins like these under the Christmas Tree. The sweet little dish is a Meakin. Who could leave it behind.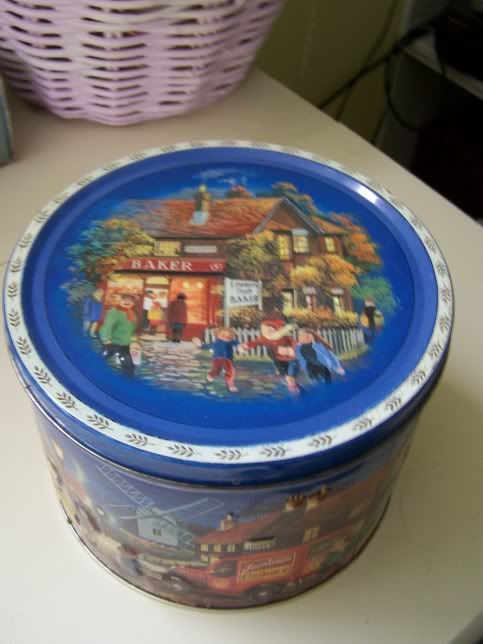 Useful tins
And below is the treasure par excellence of Miss Eagle's day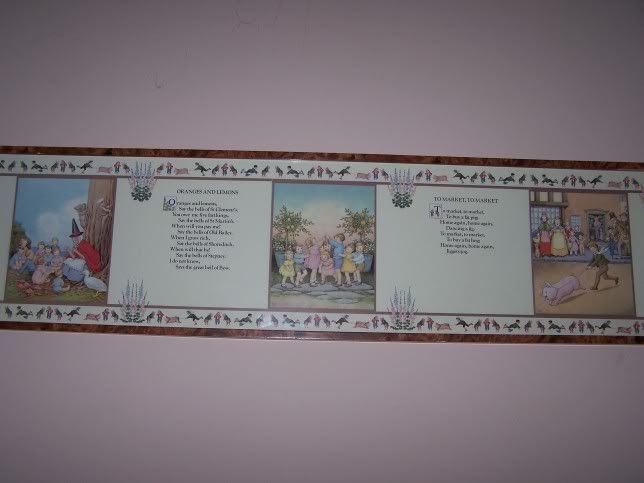 This is one of a set of four framed nursery rhyme friezes. Miss Eagle had difficulty getting its width in the frame of the camera. Really beautiful and oldy worldy.
These are my treasures.
You will have to go to Gina's here and here to see hers.
To be continued....